First I stayed up really late Wednesday night to make these: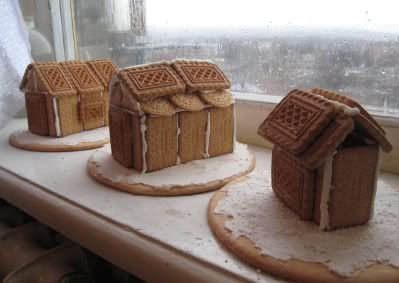 (Russia, being a nation that sources its sugar from sugar beets, lacks the molasses necessary to make gingerbread cookies, so I just used store-bought cookies.)
Then I stayed up really late Thursday night to make these: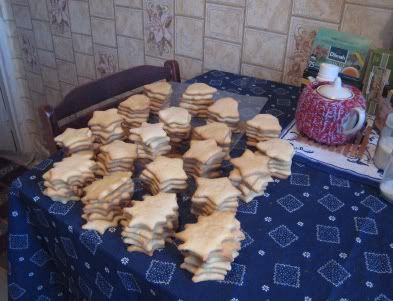 (Recipe courtesy of Nana's great-great grandmother, via Nana; cookie cutters courtesy of my great-grandmother, via my grandmother/mother/DHL)
Then I invited my students over to help me frost and decorate:
(Katya)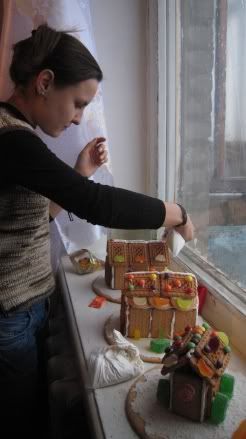 (Masha)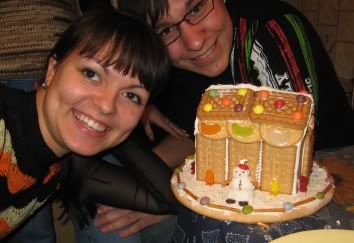 (Olesya and Andrei)
(Polina was also there, but there are no pictures of her - or me - because our main duty was to stand around eating frosting – not a very photogenic occupation.)
In the end, we came up with this: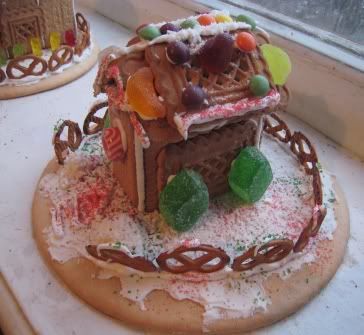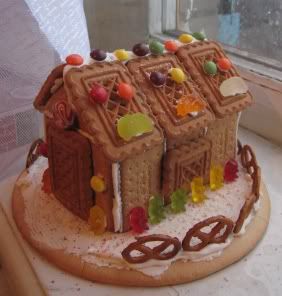 (Finished houses)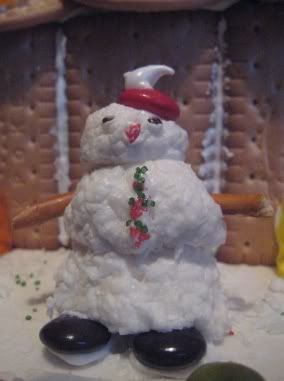 (Olesya's masterpiece, a tiny snowman named Del'finchik ("Little Dauphin") for his vaguely French-looking hat. His eyes and nose are meticulously chipped-off pieces of M&M candy shell.)
And then I spent about ten minutes fudging a "script" (see end of previous entry) and we had a party!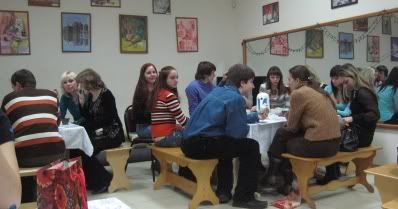 (There were probably about 30 people!)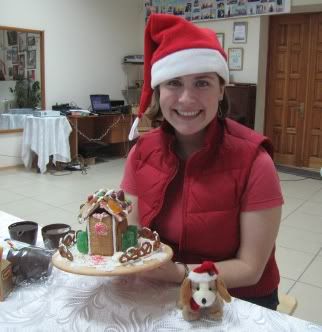 (I was festive.)