I haven't had time lately to write a nice long post about our aforementioned trip to Slavyanka, but here are a few pictures: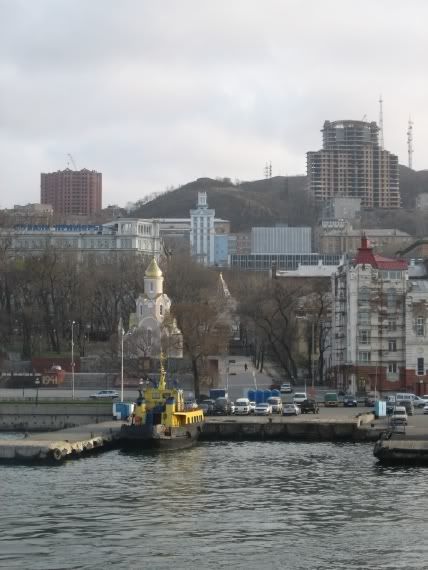 Leaving Vladivostok's harbor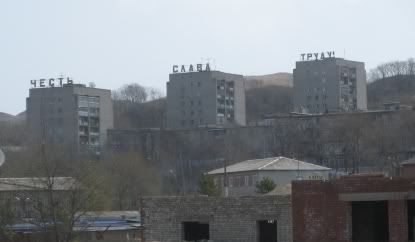 I thought these apartment buildings were awesome. They say "Honor and Glory to Work!" Actually, several of the buildings in Slavyanka (which is not a teeming metropolis, but isn't what I'd call a "village," either) were decorated with various manifestations of Soviet mythology/ideology (Lenin's head, the date of the Revolution, urgings to new acheivements in heavy industry, etc.).
We wandered out of Slavyanka and down some country roads...
...and up some big hills. Here's a view of some of the landscape we traversed.
All in all, I wish I had found out about Slavyanka sooner, both because I really don't understand how Russian small towns work, and because it's closer to nature (and cleaner, at least air-wise) than Vladivostok, and because it would have been cool to volunteer at a school there a couple of times or something.