My "real" update is below ("The Ugly Side"), but to lighten things up a little bit, here are a few pictures from our trip to Russki Ostrov last weekend.
Russki Ostrov (Russian Island) is an island in the bay here. It's quite large, and is home to a now-decrepit fort that was built near the end of the tsarist era (in 1903). For much of the Soviet era it was closed to anyone but army personnel, and was used as a training ground. Now it's where Vladivostok's citizens go on the weekends to "have a rest" (a favorite English expression for the Russians I know) and pick mushrooms or wildflowers.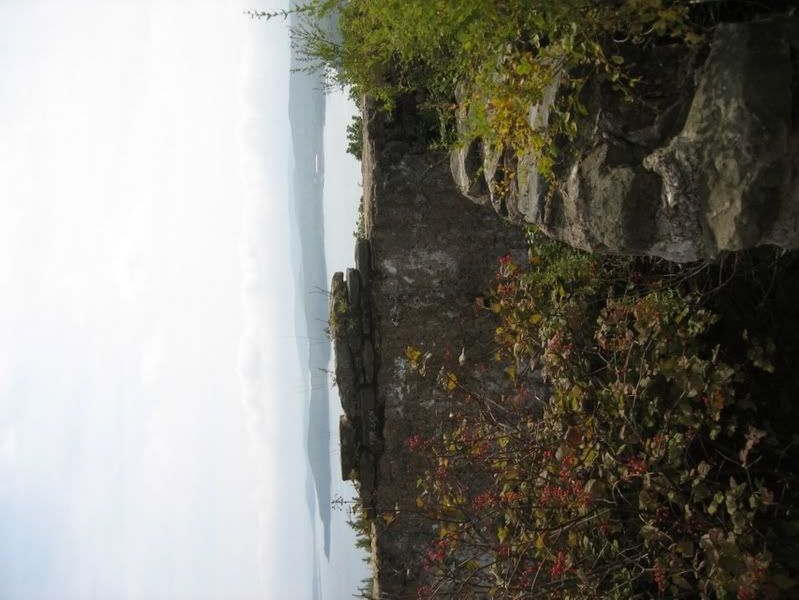 I like the view in this photo. The walls you can see are parts of the old fort.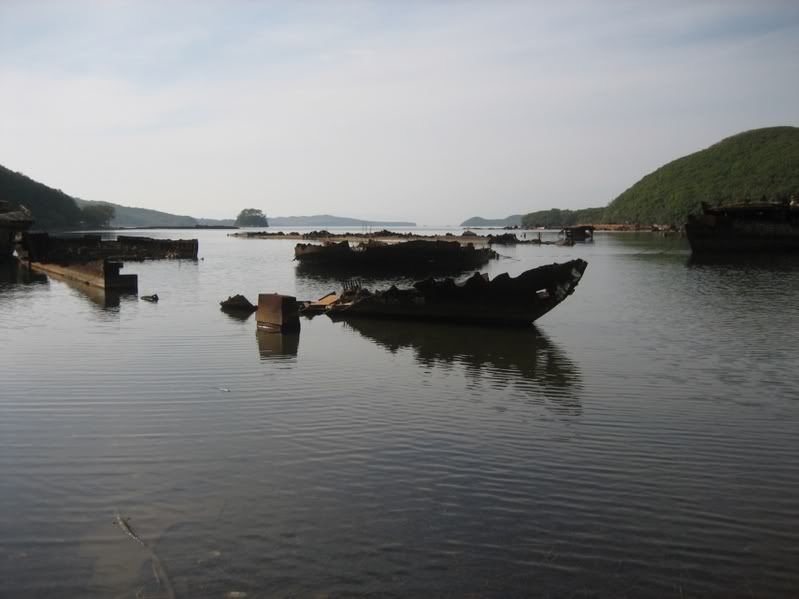 The "ship graveyard" was my favorite part of the island. It was really still and quiet there, except the sound of some power tools coming from across the inlet where they were harvesting scrap metal from one of the ships. The contrast between nature and the junky, rotting man-made stuff gave the place a kind of surreal feeling.
This is my favorite picture, just because it turned out so well. And because after seeing all the litter on the beach, it was reassuring to know that *something* can still live in the ocean there.