Because I'm short on internet time, I'll refrain from commenting and just give you the pictures.
Before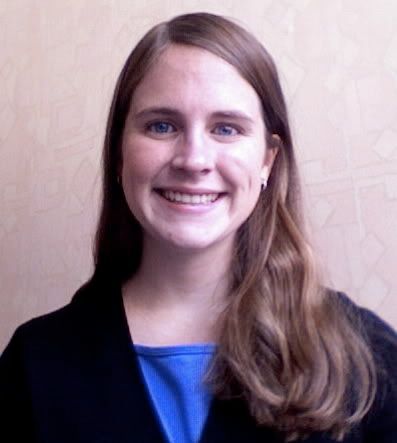 and After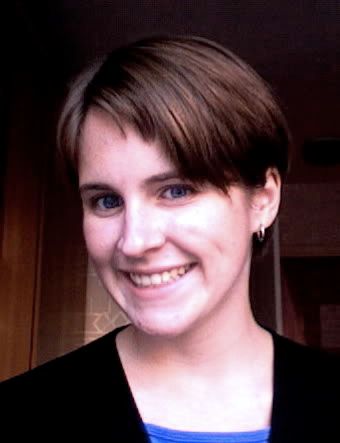 Edit: ok, I caved and bought more internet time (addicted? maybe...). So I will offer the following commentary:
First, the second picture is not entirely representative of the new 'do, since I took it right after I had it cut, and of course the stylist did all that blow-drying and combing and gel stuff that they always do. I own neither a blow-dryer nor gel, so it never looks quite like this, but it looks ok nonetheless.
Second, what do you think? I'm still not sure how I feel about it, but I think I like it. For one, I look a bit older, and as Boris Sergeevich reminded me, that's still a good thing when you're 22. (Someday I should write an entry about Boris Sergeevich.) For another, one of the reasons I cut it is because with long hair I just put it into a ponytail or a clip all the time anyway, because I didn't like the way it looked when it was down. The stylist, however, was adamantly opposed to me cutting it short and kept trying to convince me that long hair was better (two things she kept saying were, "Long hair is so much more feminine!" and "Won't you miss having long hair?" (That is, вам не жаль? which I understand to mean something like that, although it may actually mean "Won't you regret it?")). This was a little weird, since she herself had short hair. (Dyed brassy blonde, for a change from the typical maroon.)
Also, my hair is at least twice as fluffy now as it's ever been before, which is exciting and a little weird (I have thin hair, so when it's long it lies pretty flat).